Sesame's
Cooking School
---
---
Cuisines
These are the cuisines that are currently available.
Cuisine

Level

Class Format

Japanese

Beginner

Demonstration & Participation

Thai
Vietnamese
Chinese
French Macarons

Beginner/Intermediate

Demonstration & Participation
Recipes
Here are just some of the recipes you can learn.
Japanese

New Style Sashimi

Black Cod and Miso

Sushi Roll / Nigiri

Miso Soup

Coffee Jelly

Thai

Papaya salad

Satay

Green Curry

Coconut rice

Grapefruit and mango sago

Vietnamese

Summer rolls

Chao tom

Banh xeo

Beef Pho

Black jelly and lychee

Chinese

Pickled cucumbers

Crispy roast pork

Char Sui

Fried rice

Candy clouds

French Macaron

French Macarons the Pierre Hermes recipes using italian meringue

*The Sous Vide Class is purely a demonstration in how to use this technique. It is aimed at people that are interested in Sous vide but who are not sure they want to invest in a Sous Vide system.

Schedule
The following is the typical schedule for a 2 hour Japanese cooking lesson.
5.15pm
I will arrive at your house and spend 15 minute preparing.
5.30pm
The lesson will start with me asking you to wash your hands.
5.35pm
A brief overview of the recipes and an explanation on the format of the class.
5.45pm
1. Sushi rice - Washing and cooking - Demonstration
6.00pm
2. New Style Sashimi - I will demonstrate the dish and then you will recreate the dish.
6.15pm
3. Sushi Rolls - I will demonstrate how to roll and then it's your turn to roll some.
6.30pm
4. Nigiri Sushi - Demonstration on how to make nigiri sushi and wrap tamago sushi, then you try.
7.00pm
5. Miso Soup - Demonstration.
7.30pm
The lesson ends and I will spend 15 minutes tidying and cleaning up.
7:45pm
I depart and leave you to enjoy the fruits of your labour.
Throughout the class ingredients will be passed around and each one will be discussed and you will be taught how to select, store and use them.
Questions are encouraged throughout the lessons.
Class Size
The maximum number of students that can be taught in a single class is mainly dependent on the size of your kitchen.
Typically an average size kitchen should be able to accomodate 4-6 students.
If you would like to book a class for a larger group such as for a corporate event, team building exercise or a Hen Party
then the class can be held at our industrial kitchen that is located in Park Royal, London.
For more details of this option please contact me.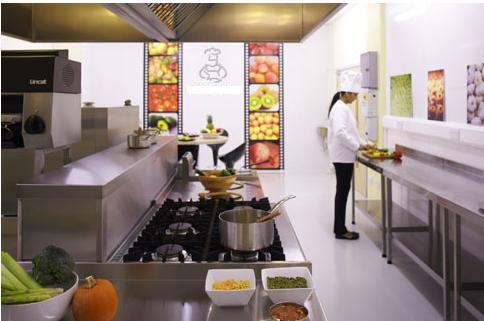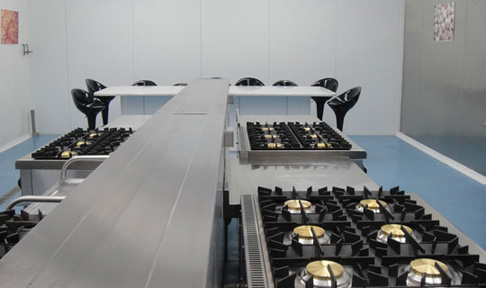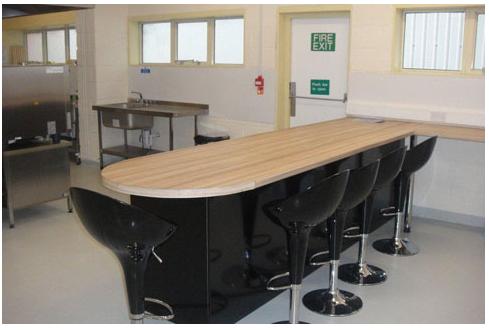 ---
Text copyright © 2010 Samuel Tsang. Illustration copyright © 2010 Samuel Tsang. Photography copyright © 2010 Samuel Tsang.
All rights reserved.
WARNING: All pictures, code, media, logos, photographs and text are copyrighted and may not be reproduced, transmitted or broadcast in any form or used for any purpose without written permission from the owner.